Let's take a look at the latest Hrrr future-cast radar.
Timestamp upper left.
Green is rain.  Blue is snow.  Pink is a wintry mix.
Keep in mind, the precip may begin as sleet and snow before quickly changing over to freezing rain and eventually rain.
Use caution tomorrow morning.  The first step could be icy.  Freezing rain also may occur during church services.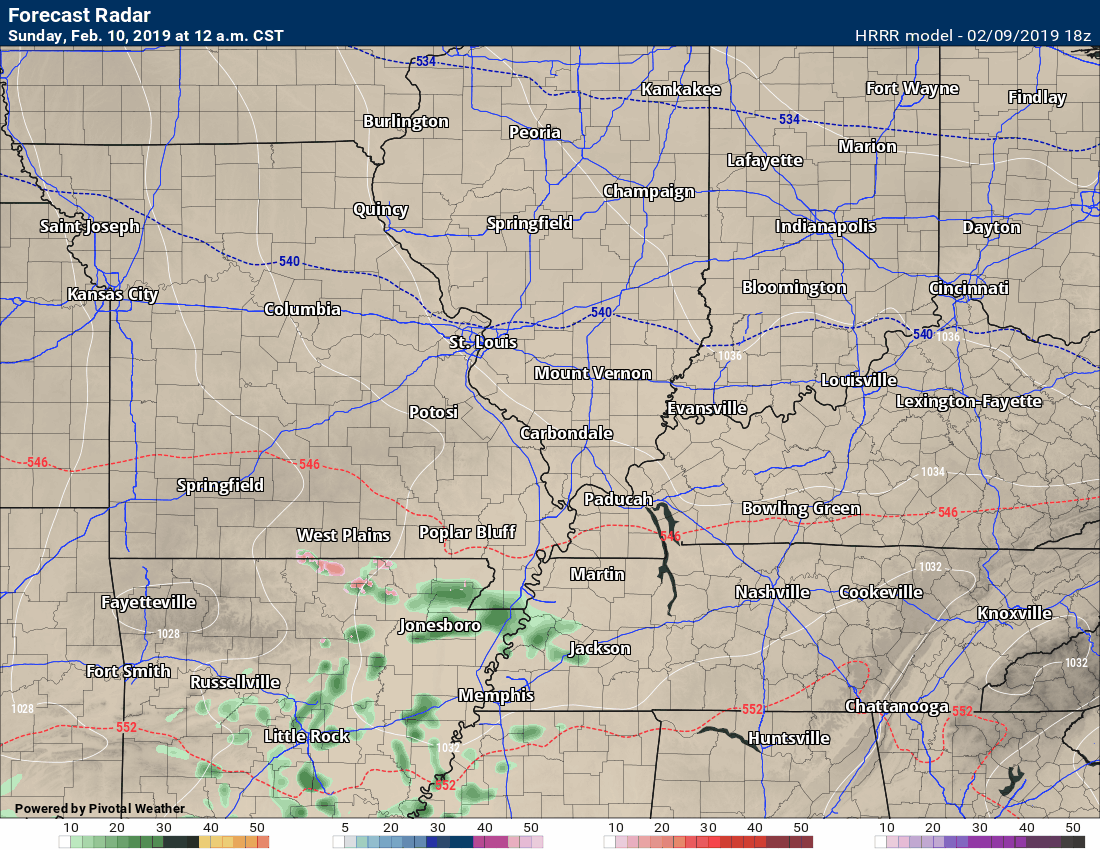 3K NAM
This is the afternoon run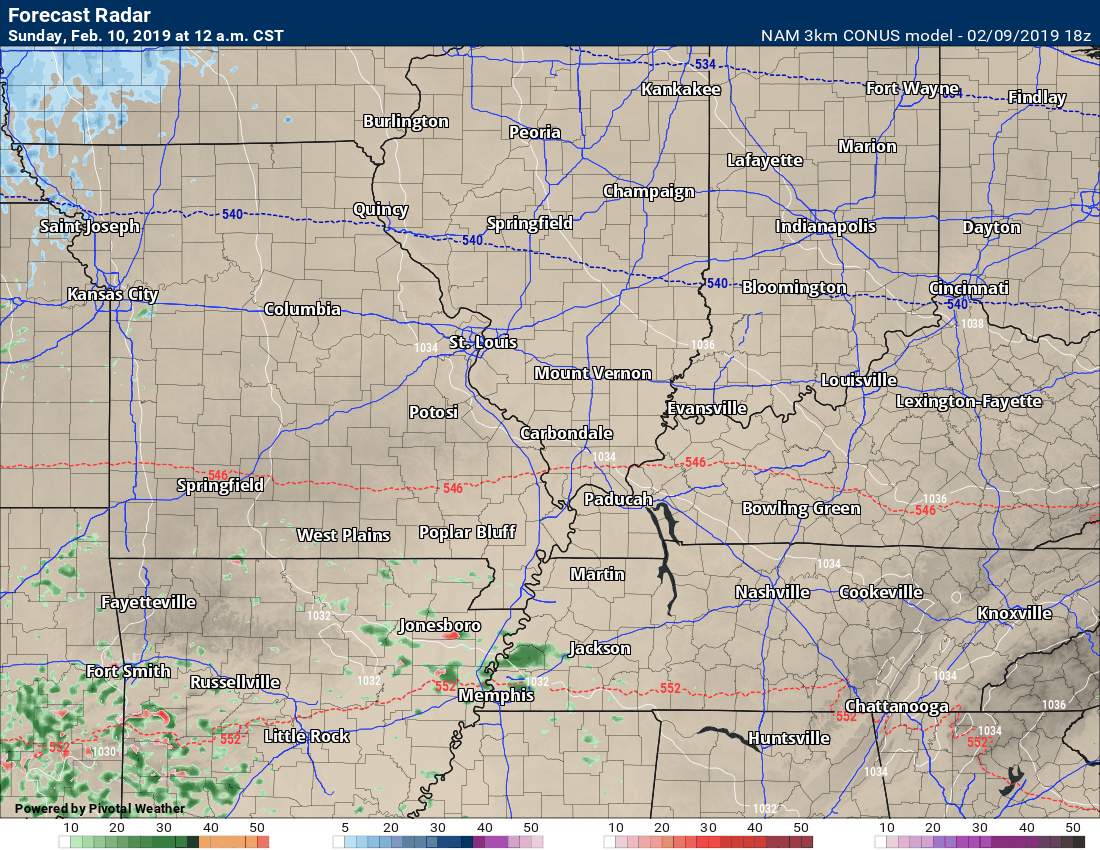 Hour by hour temps.
Model's forecast.  Won't be exact but you do get the general idea on how temperatures should rebound as the warm front lifts northward.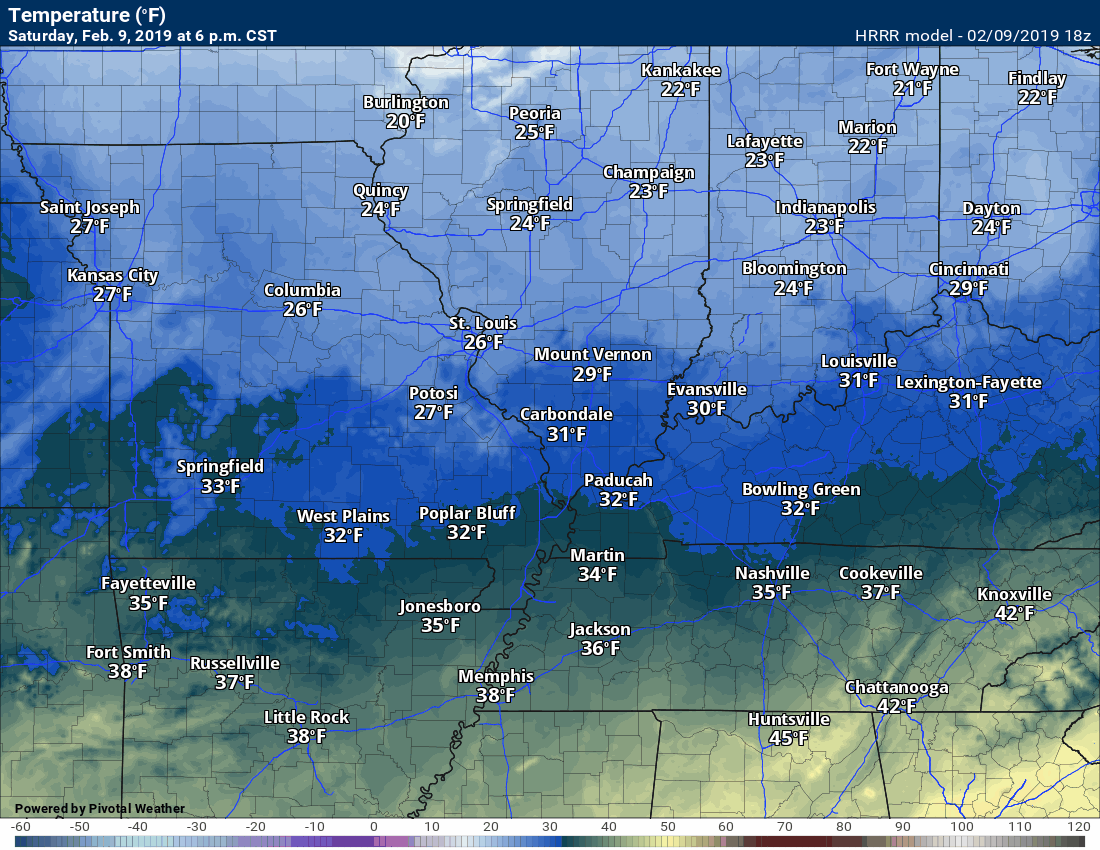 Additional counties have been added to the winter weather advisory.
If you are not included in the winter weather advisory then monitor conditions, as well.
There could still be a period of a wintry mix at the onset of precipitation late tonight/tomorrow morning.
Click here for an updated map (this map will not show the green zone).
https://imagery.weathertalk.com/prx/WinterAlerts.png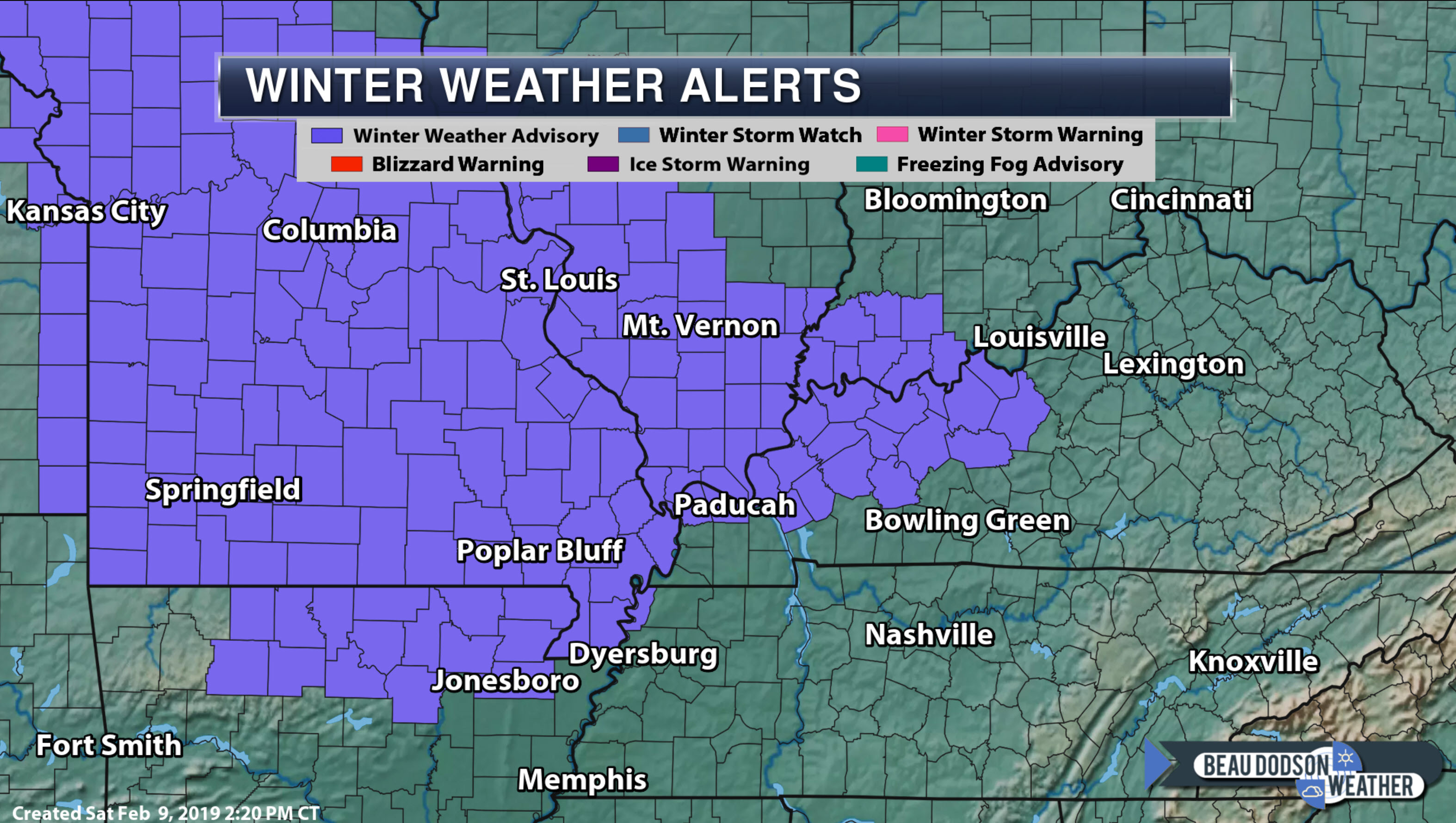 Plan on widespread rain Sunday afternoon into Monday night.
Don't forget that river flooding will continue well after the rain ends.  Many rivers will exceed flood stage.
A flood watch blankets the region from Sunday night into Monday night.
Additional counties may be added.
Avoid flooded roadways.
Here is the initial outline of the watch.  Bootheel and west Tennessee counties will also be included in the threat of flooding.
Again, more counties may be officially added.
I already have MO/TN in flood concerns, as well.
This is the NWS outline.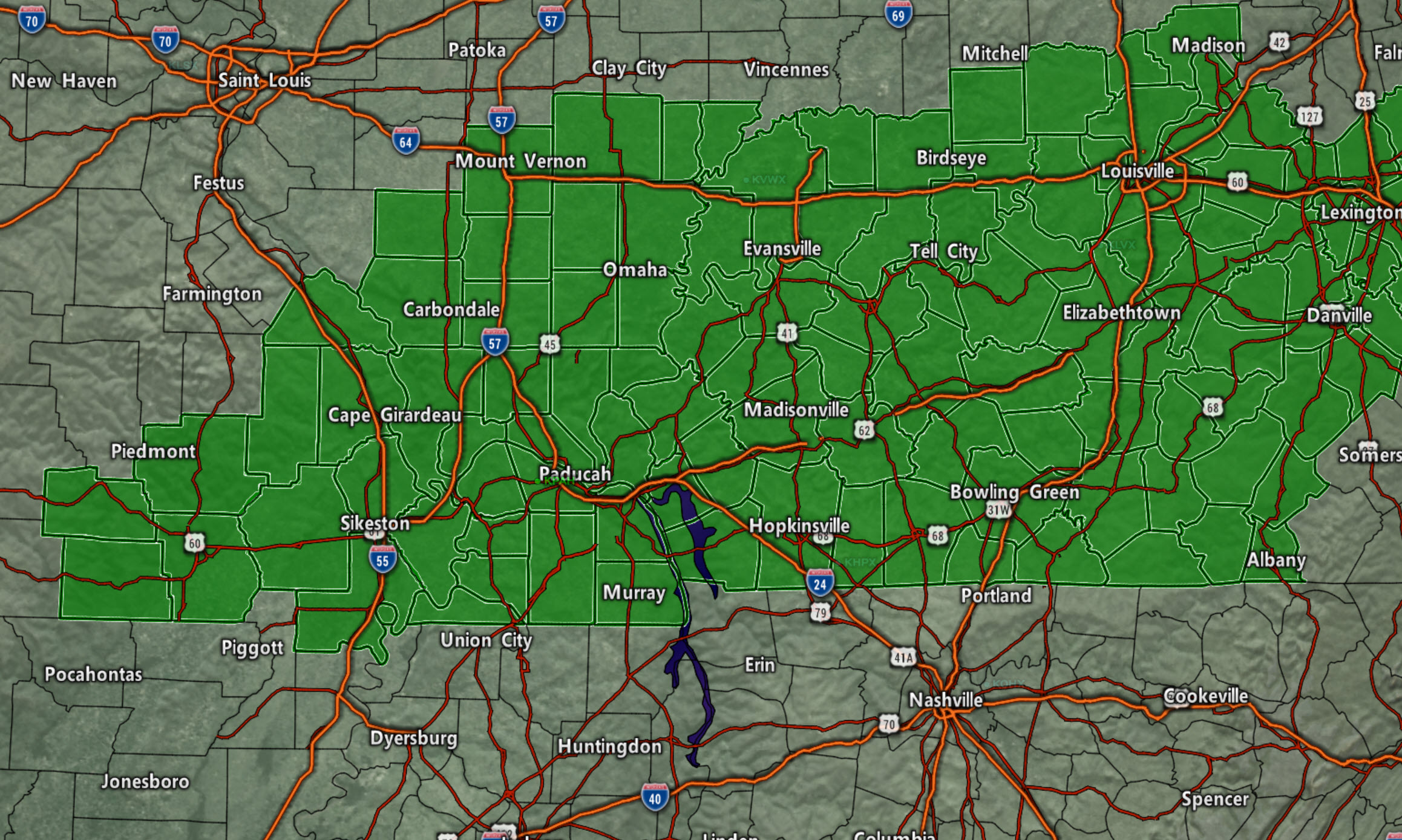 There is a marginal to slight risk and a marginal to moderate risk of flash flooding tomorrow and Monday.
Day two text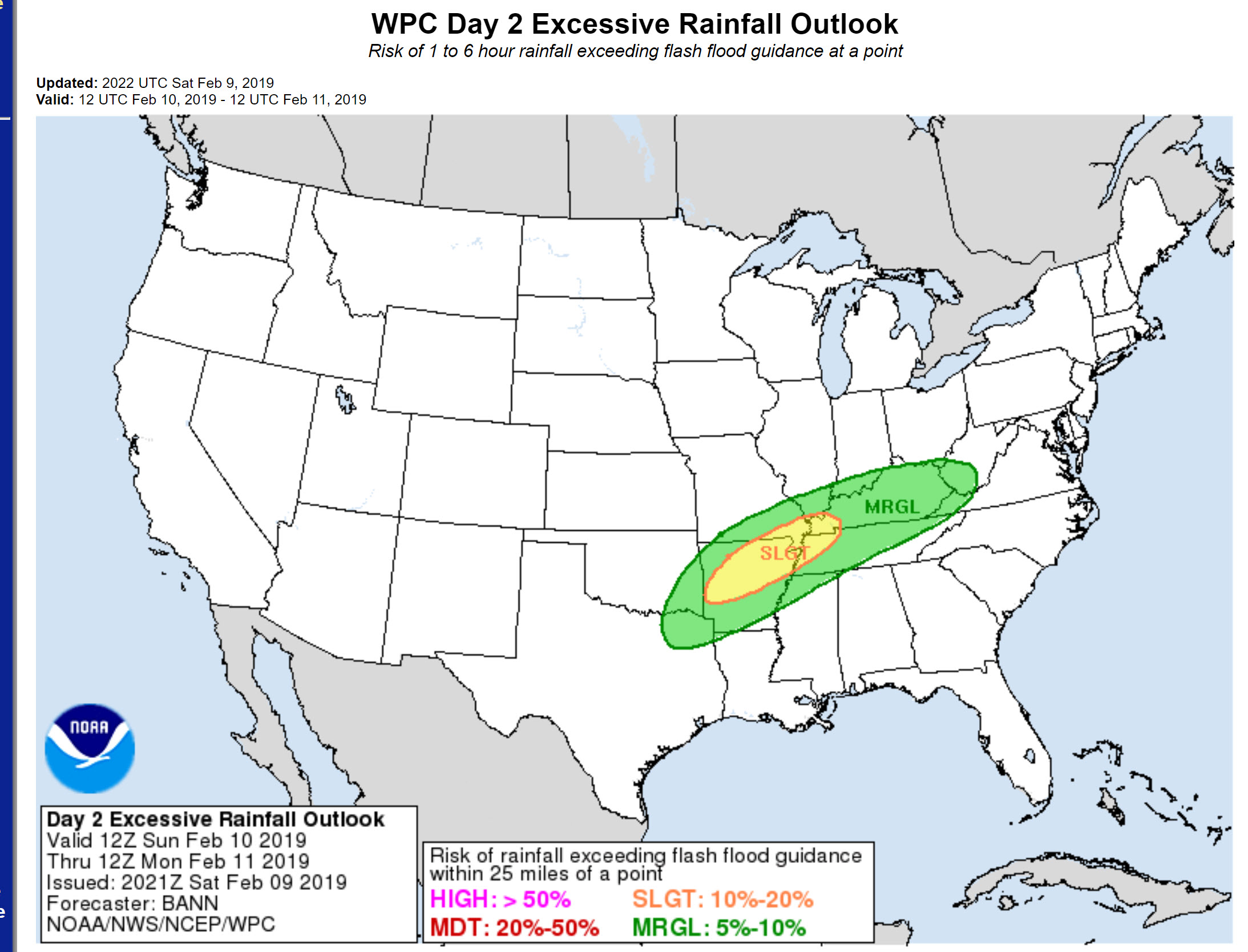 Day three text
Click here for the text outlook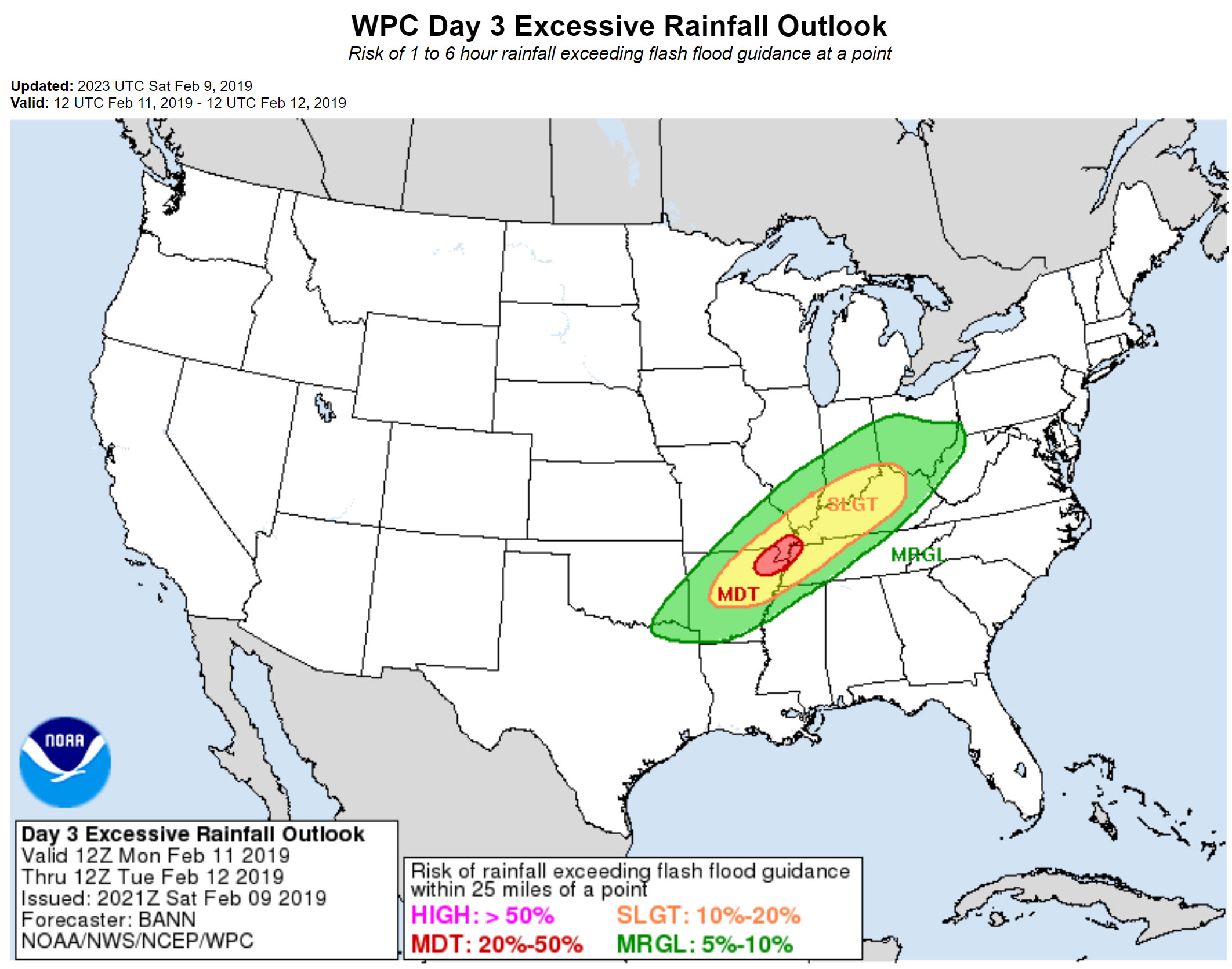 NAM rainfall totals.  Do not get hung up on numbers.
Look more at just how widespread this rain event is.
A widespread one to three-inch rain event.  Pockets of three to four+ inches will occur.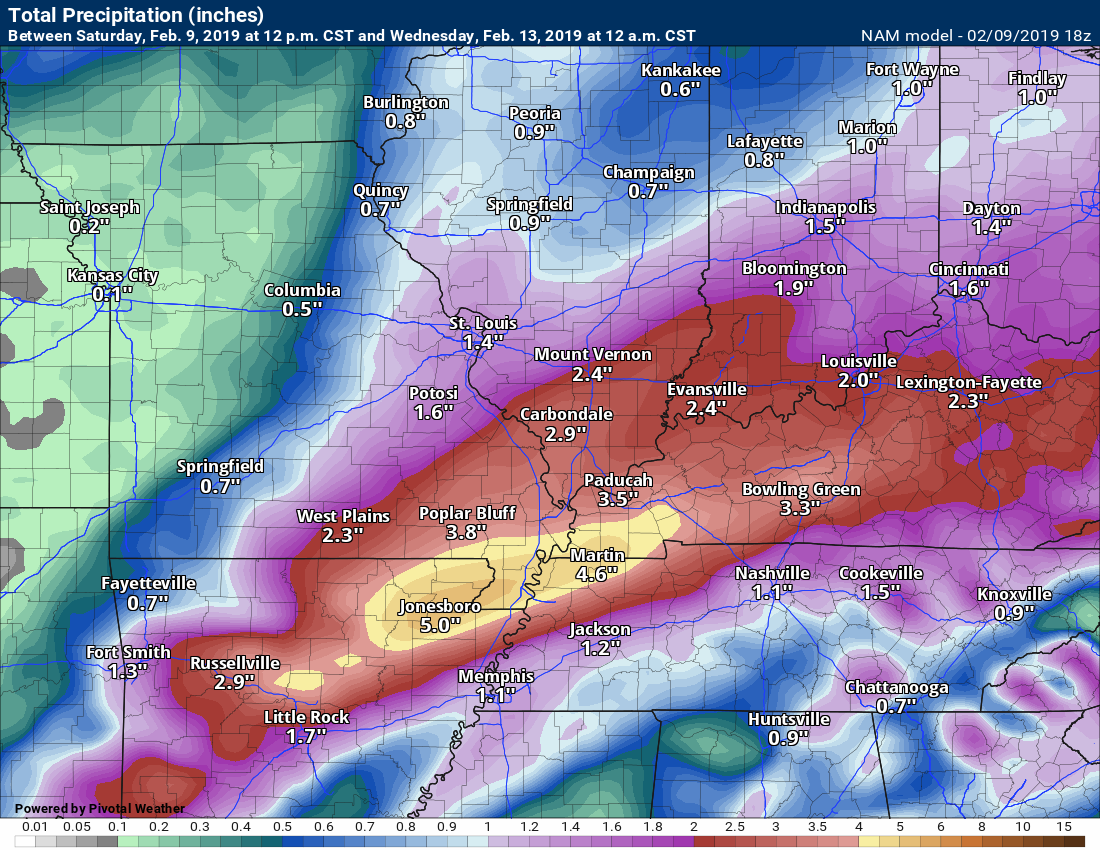 Additional rain is possible by Thursday and Friday.
This is an active pattern and it will continue.
Previous outlook below.  Scroll down.
Precipitation Totals
Hrrr model.  Freezing rain.
Cut this in half.
Focus on impact and not amount.  Some icy surfaces for some of my forecast counties.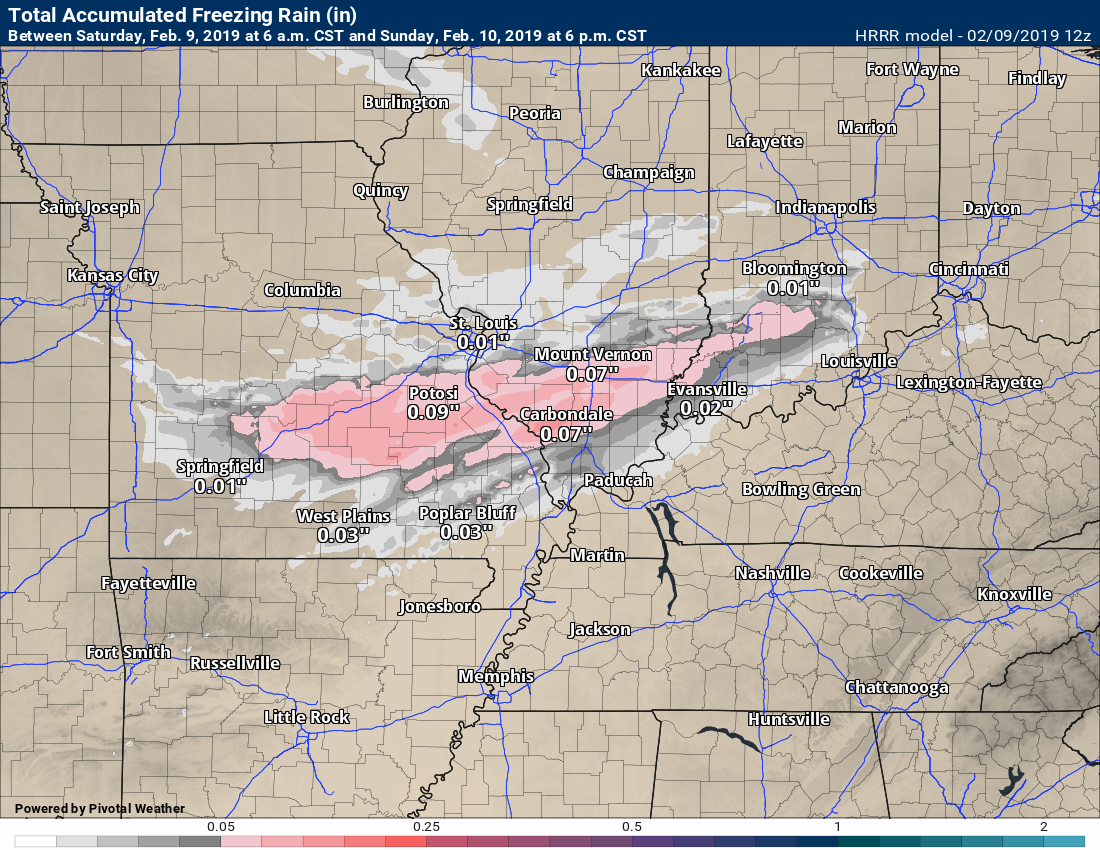 NAM model freezing rain.
Cut this in half.
NAM has the freezing rain area a bit wider than the Hrrr model.
Different models.  Different opinions.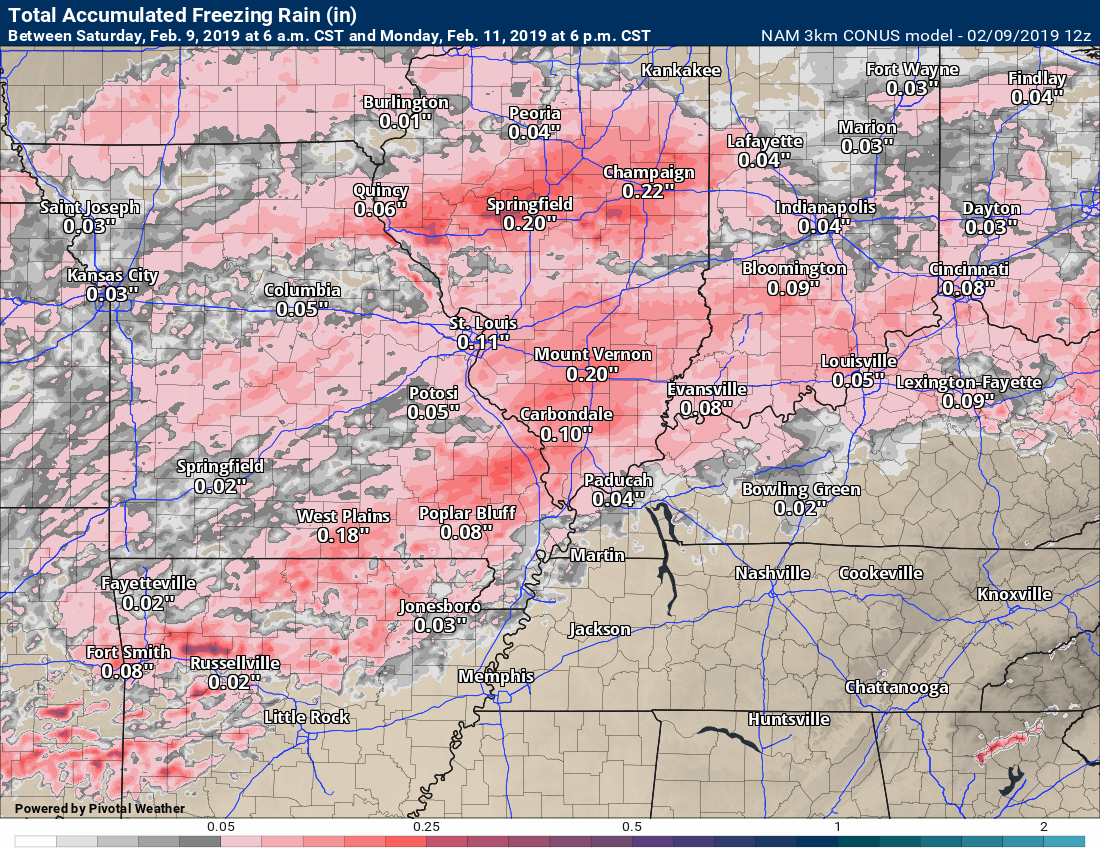 We have been placed in a marginal to a slight risk of flash flooding by the WPC.  This covers Sunday and Sunday night.
We have been placed in a marginal to moderate risk of flash flooding for Monday and Monday night.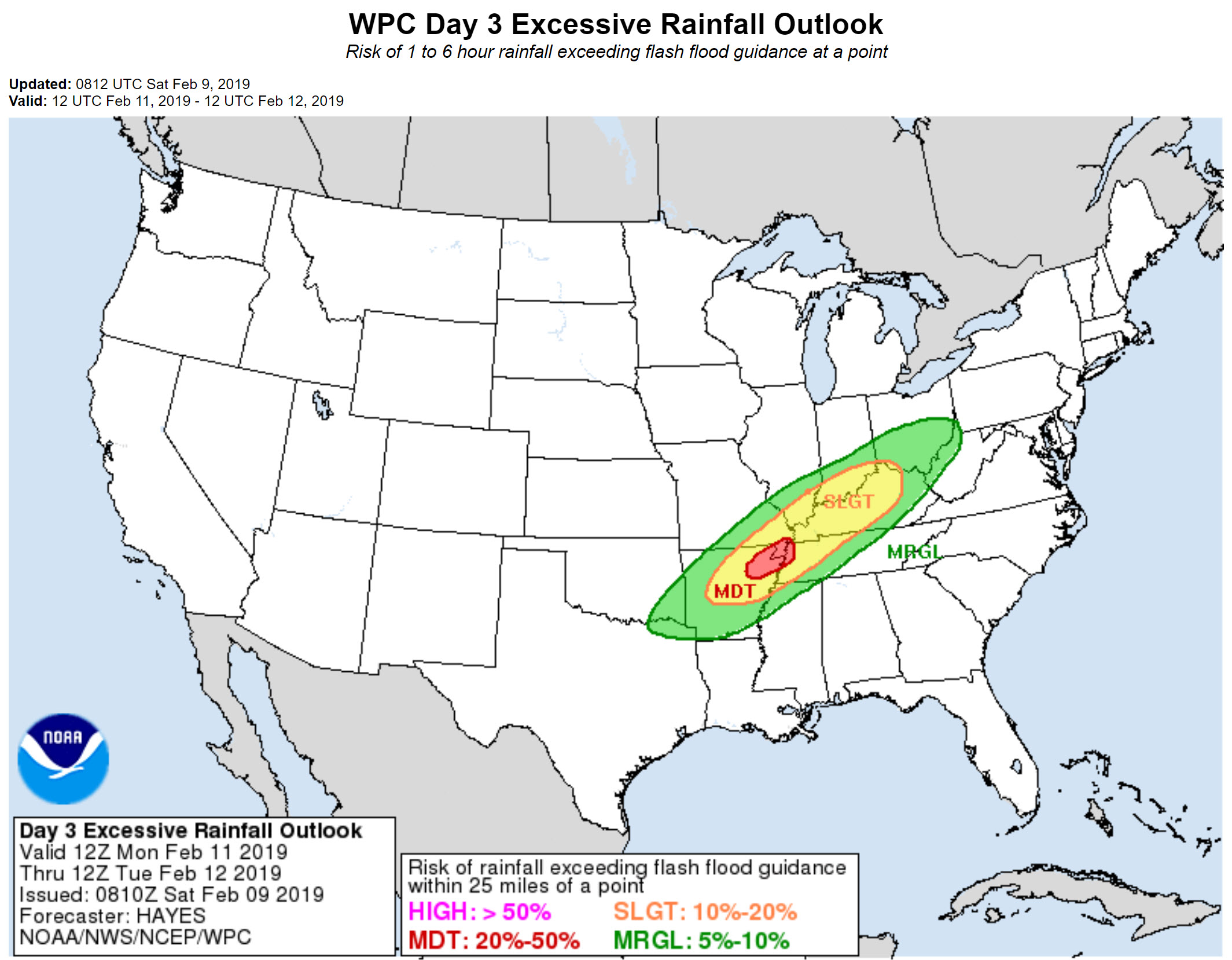 .
Monitor updates.
.